Travel >> Festivals >> India >> Rajasthan >> Jaipur >> Makar Sakranti Festival (Kite Festival)
Makar Sankranti Festival Jaipur (Kite Festival Jaipur)
Significance of Makar Sankranti (Kite festival) Jaipur. Rituals and Celebrations related to Makar Sankranti festival in Jaipur. Kite festival photos. Kite festival Videos, Travel, Festivals, India, Rajasthan, Jaipur, Holidays, Vacations, Hotels, Flights, Cheap Air Tickets, Car Rentals, All Inclusive Packages
---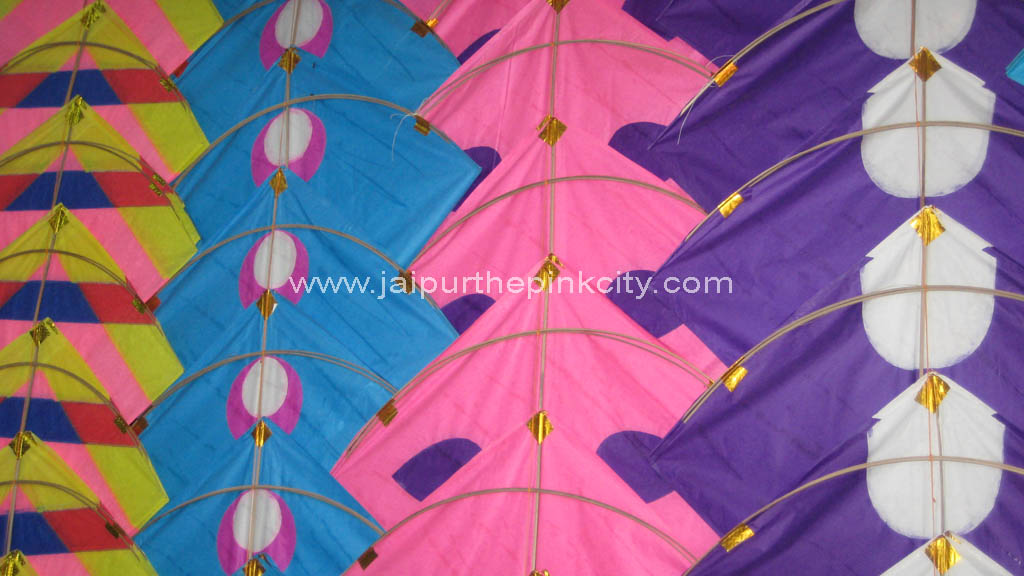 Significance of Makar Sankranti Festival Jaipur
---
Makar Sankranti Festival celebrated in Jaipur on 14th January. Sun transits from Dhanu rashi (Sagittarius) to Makara rashi (Capricon) on the day of Makar Sankranti. This transition of Sun considered as an holy phase of transition. As per Indian astrology, Uttarayan or northward journey of Sun starts on Makar Sankranti.
Rituals and Celebrations related to Makar Sankranti festival (Kite Festival) of Jaipur
---
Jaipurites take a holy dip in Galta (pilgrimage in Jaipur) and pray to the Sun God for good health, wealth and good crop. After holy dip, devotees offer ablution to the Sun God and donate cloths and sweets made by sesame seeds.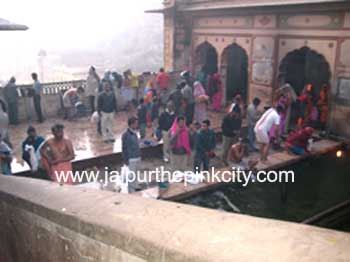 Other than the auspicious part of the Makar Sankranti Festival, all the Jaipurites paint the canvas of sky from the colorful kites. Although lot of people start flying the kites in Jaipur just after Diwali Festival (Oct-Nov), but Makar Sankranti is the day when state government declares holiday in Jaipur, shopkeepers keep their shops close, banks remain close and everybody flies kites whole the day.
Many kite competitions organize during the month of January by various Kite Clubs. State government organize "International Kite Festival" in Jaipur for three days in which kite lovers participate from the entire world.
Traditionally, Jaipurites celebrate Makar Sankranti festival with various sweet dishes made of sesame seeds i.e. Til Ke Laddu, Gajak (world famous Jaipur's Sesame Brittle), and Feeni (world famous Jaipur sweet made of "fibers" of all purpose flour).

---
| | |
| --- | --- |
| Kite Festival (Makar Sankranti Festival) Jaipur | A man flying 200 kites in one string in Jaipur Kite Festival 2011 |
Suggested Readings for Jaipur
---
Tags:
---
Significance of Makar Sankranti (Kite festival) Jaipur. Rituals and Celebrations related to Makar Sankranti festival in Jaipur. Kite festival photos. Kite festival Videos, Travel, Festivals, India, Rajasthan, Jaipur, Holidays, Vacations, Hotels, Flights, Cheap Air Tickets, Car Rentals, All Inclusive Packages, About Jaipur
Choose Best Travel Plan

Our Experts will analyze your requirements and will help build your travel itinerary and provide suggestions. It will SAVE your TIME and MONEY.
Comments
---