Holidays >> Travel >> Things to do >> India >> Jaipur >> Jaipur Geography and Climate
Jaipur Geography and Climate
Jaipur, Jaipur Geography, Jaipur Climate, About Jaipur, Jaipur India, Jaipur Rajasthan, Travel, Hotels, Cheap Flights, Holidays, Vacations, Trip Advisor, Things to do, India, Rajasthan, Travel Agency, Air Tickets, Heritage, Travel Planner, Monuments, Car Rentals, All Inclusive Packages
---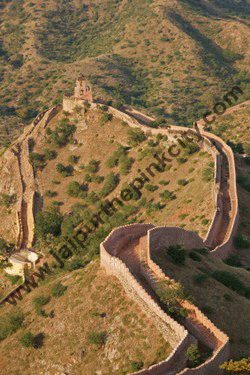 Jaipur is situated in the eastern part of Rajasthan, surrounded on three sides by the rugged Aravali hills. Jaipur is located at 26°55′N 75°49′E (26.92°N 75.82°E). It is surrounded by Alwar and Sikar in the North; by Sikar, Nagaur, and Ajmer in West; by Ajmer, Tonk, and Sawai Madhopur in the South and by Dausa and Bharatpur districts in East. It has an average elevation of 430 metres (1414 ft).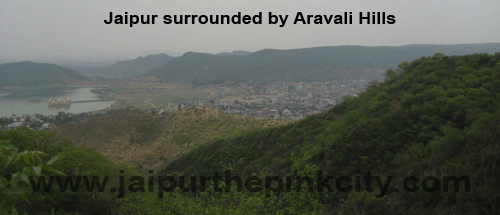 Jaipur has a semi-arid climate. Temperatures vary in different seasons. In the summer months of April to June, average daily temperature of around 35oC. May and June are the hottest months in Jaipur. Temperature reaches up to 40-45oC in these months. Annually the rainfall is concentrated in the monsoon months between June (Last of June) and September. It receives over 500 mm (approx 20 inch) of rainfall an average. The winter months of November to February are mild and pleasant, with average temperatures in the 15-18oC range and little or no humidity. December and January are the coldest months in Jaipur. Temperature varies between 5-10oC in these months. There are however occasional cold waves that lead to temperatures near freezing.
Jaipur : Area
14,068 sq. km. (4.11 per cent of the State)
Jaipur : Distance from Major Cities of India
| | | |
| --- | --- | --- |
| Ahmedabad | : | 625 kms. |
| Agra | : | 246 kms. |
| Calcutta | : | 1472 kms. |
| Chandigarh | : | 510 kms. |
| Delhi | : | 261 kms. |
| Mumbai | : | 1176 kms. |
Jaipur : Climate and Rainfall
1. The climate of Jaipur is dry and healthy and is subject to extremeness of cold and heat at various places.
2. The minimum and maximum temperatures recorded in Jaipur district vary from 5 to 48 degree Celsius.
Normal annual rainfall is 50 cm.
Jaipur : Administration Setup
After the formation of new Dausa district, there are 13 tehsils and the same number of Panchayat Samities. The total numbers of towns are 14.
Jaipur : Human Resources
Indicators of Human Resources (census 2011)

Population

Persons

66, 63, 971

Density of population

Persons per sq. km.

598

Literacy

Per Cent

76.44

Data shown below is as per census 2001

Total Working Population

Per Cent

29.17

Percentage distribution of work force

Cultivators

Per cent

40.05

Agricultural Laborers

Per cent

5.66

Household industry manufacturing, service, repairs etc.

Per cent

14.71
Jaipur : Major Crops and their Production
Production : 2004-05

Crop

Production (Tons)

Wheat

4,64,550

Bajra

3,76,780

Barley

1,29,720

Groundnut

1,05,770

Rapeseed and mustard

1,59,630

Gram

56,920

Maize

3,830

Sugarcane

1,780

Jawar

9,500
Jaipur : Minerals
Production : 1999-2000

Mineral

Production (Tons)

Lime stone

55,000

Stealite

8,291

Kaoline

12,707

Quartz

1,054

Felspar

8,245

Iron ore

8,000

Calcite

5

Soap stone

38,356
Suggested Readings for Jaipur
---
Tags:
---
Jaipur Geography, Jaipur Climate, Jaipur Census, Jaipur Monuments, Hot spots for Jaipur Heritage Tour, Special Attractions in Jaipur Tour, Hotels, Cheap Flights, Holidays, Travel, Vacations, Trip Advisor, Things to do, India, Travel Agency, Air Tickets, Heritage, Jaipur, Travel Planner, Monuments, Rajasthan, Car Rentals, All Inclusive Packages, Photos, Images, Pictures, Jaipur the Pink City, jaipurthepinkcity.com
Visitors Comments
---