Holidays >> Travel >> Things to do >> India >> Jaipur Adventure Tour
Jaipur Adventure Tour
Jaipur Adventure Tour, Jaipur, Travel, Hotels, Cheap Flights, Holidays, Vacations, Trip Advisor, Things to do, India, Rajasthan, Travel Agency, Air Tickets, Heritage, Travel Planner, Monuments, Car Rentals, All Inclusive Packages
---
If you are looking for some adventure, thrill and excitements to make your vacations different, Jaipur is a wonderful destination for many adventures and sports for the adventure lovers.
Rock Climbing in Jaipur

Rock climbing is a sport in which participants climb up or across natural rock formations or man-made rock walls. The goal is to reach the summit of a formation or the endpoint of a pre-defined route. As Jaipur is surrounded by Aravalli Hills, its a very good destination for rock climbing.
Mountaineering in Jaipur

If you are real adventure lover, unclimbed rock hills invite you for sort of mountaineering. You can gain lot of excitement during Jaipur adventure tour while climbing on lush green Aravalli hills or rocky one. If you are lucky, you may find some wildlife i.e. Indian fox, jackal, and panther in shallow but lush green Aravalli hills surrounded Jaipur.
Parasailing in Jaipur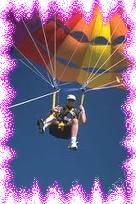 Parasailing is a recreational activity where a person is towed behind a vehicle while attached to a specially designed parachute, known as a parasail.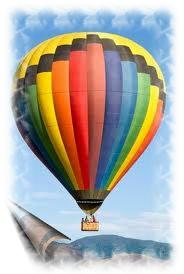 The vehicle then drives off, carrying the parascender into the air. The parascender has little or no control over the parachute. Thrill seekers can enjoy Para Sailing in the desert area of Jaipur.
Hot Air Ballooning in Jaipur
If you want to soar high like a bird in sky, drift over wonderful forts and royal palaces, achieve magical aerial views of beautiful Pink City; just climb up in the chariot of a hot air balloon and let its flame roar for you. You must gain unforgettable excitement and wonderful scenes of your Jaipur adventure tour.
Horse Riding and Tonga riding in Jaipur


Royal Rajasthan and Rajputs are famous for the stories of battle fields and hunting. Horses were essentially used for both the purposes. Although no battle fields and no hunting areas remain, but you can enjoy exciting horse riding during your Jaipur tour.
Camel Riding in Jaipur

Camel riding is full of enjoyment and excitement. You can enjoy this excitement of Camel riding during Jaipur adventure tour.
Elephant Riding in Jaipur

In past time, Elephant was considered as royal safari and Maharajas (Kings) were used it for their city tour and inspections. Now you can feel like a Maharaja and enjoy this majestic Elephant safari while you go on heritage trip of Jaipur, specially during your trip to Amber fort of Jaipur. This adventure will give you everlasting memories.
Note: The Rajasthan Tourism Development Corporation has set up an Adventure Cell in Jaipur from where you can obtain assistance and information about different outlets for adventure in Rajasthan. website of RTDC is www.rtdc.in and contact numbers are: 0141-2202586, 2203531, 2375466
Suggested Readings for Jaipur
---
Tags:
---
Jaipur Adventure Tour, Jaipur, Travel, Hotels, Cheap Flights, Holidays, Vacations, Trip Advisor, Things to do, India, Rajasthan, Travel Agency, Air Tickets, Heritage, Travel Planner, Monuments, Car Rentals, All Inclusive Packages
Choose Best Travel Plan

Our Trip Advisor and Travel Planner will analyze your requirements and will help build your travel itinerary and provide suggestions. It will SAVE your TIME and MONEY.
Comments
---