Holidays >> Travel >> Things to do >> India >> Jaipur Medical Tourism
Jaipur Medical Tourism
Jaipur, Medical, Medical Tourism, Travel, Hotels, Cheap Flights, Holidays, Vacations, Trip Advisor, Things to do, India, Rajasthan, Travel Agency, Air Tickets, Heritage, Travel Planner, Monuments, Car Rentals, All Inclusive Packages
---

Medical tourism is rapidly growing in Jaipur. Tourists can get advantage of International quality standards and latest available technologies for medical care on reduced cost in Jaipur. Major inclination of foreign tourists towards global health care in Jaipur is for alternative medicine, heart surgery, bone-marrow transplant, dental care, eye surgery and orthopedic surgery.
Jaipur is now becoming a hub for medical tourism. Cardiac angioplasty and joint-replacement surgery are five times cheaper in Jaipur in comparison of US.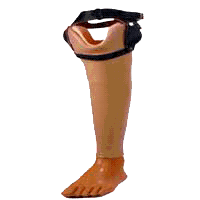 Jaipur Foot is world famous rubber based prosthetic leg for those people who have amputations below knee. Unique characteristics of Jaipur Foot are low cost, easy to manufacture, durable, quick to fit, water resistant, flexible along multiple axis which allows natural movements of foot. The best example of usage of Jaipur foot is Indian film actress and world famous classical dancer Sudha Chandran who is performing her dances with Jaipur foot. Sudha Chandran lost her leg in an accident. She is fitted with Jaipur foot and started her new stardome carrier again with film Telagu film Mayuri. Due to these unique characteristics, Jaipur Foot became world famous and came in approach of a common man.
According to some medical practitioners, Jaipur the Pink City is already has a good reputation in the field of laparoscopic and bariatric surgery across the world.
The Fortis Escorts Hospital is already certified by the National Accreditation Board for Hospitals and Health care services provider (NABH). Now some of the top hospitals of Pink City Jaipur are also planning to get the certificate from the Joint Commission International (JCI).
Medical specialists come to Jaipur to provide their world class services for global healthcare in Jaipur.
Click Here for list of Hospitals in Jaipur
Suggested Readings for Jaipur
---
Tags:
---
Jaipur, Medical, Medical Tourism, Travel, Hotels, Cheap Flights, Holidays, Vacations, Trip Advisor, Things to do, India, Rajasthan, Travel Agency, Air Tickets, Heritage, Travel Planner, Monuments, Car Rentals, All Inclusive Packages
Choose Best Travel Plan

Our Trip Advisor and Travel Planner will analyze your requirements and will help build your travel itinerary and provide suggestions. It will SAVE your TIME and MONEY.
Comments
---