Jaipur >> Education >> University of Rajasthan
University of Rajasthan
University of Rajasthan Education Jaipur
---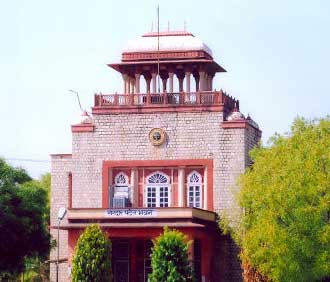 The University of Rajasthan is the oldest institution of higher learning in Rajasthan. It was established on January 08, 1947; as the University of Rajputana with the main objective of disseminating knowledge and catering to the needs of the students of Rajasthan. It had jurisdiction over the entire state. In the year 1956, the Rajputana University was renamed as the University of Rajasthan, keeping intact its enveloping jurisdiction. With the successive creation of other universities, its affiliating jurisdiction has come down, but it is still the hub of Higher Education in Rajasthan paving the way for the other universities. It attracts students from all over Rajasthan and other parts of India and abroad.
University of Rajasthan is a multi-faculty University and is recognized under 2f and 12B of U.G.C since its inception. It has 36 Post Graduate Departments, 15 recognized Research Centers, 6 Constituent Colleges and 500 Affiliated Colleges spanning 6 districts. The location of the University is Urban and its Central Campus is spread over 285.50 acres and the satellite campus, comprising the Constituent Colleges, is spread over 149.53 acres.
The University of Rajasthan aims to impart higher education with quality and social relevance. It provides academic and research facilities in various streams to the students studying in University departments, University constituent colleges and affiliated colleges/institutions. University of Rajasthan offers 37 Ph.D. programs, 20 M.Phil courses, 48 Master degree courses, and 14 Bachelor degree courses. Besides focusing on dissemination of knowledge and search for excellence in teaching and research, the University prepares the students as good future citizens and endeavors to inculcate amongst them a sense of discipline and dedication. The University of Rajasthan is transforming its curricular activities keeping in view the recent trends of development.
University of Rajasthan: Constituent Colleges
---
Undergraduate teaching is imparted in the 6 constituent colleges of the University of Rajasthan, by the teaching faculty appointed in the University Post Graduate Departments:
1. University Commerce college (Commerce Faculty)
2. University Law College (Law Faculty)
3. University Evening Law College (Law Faculty)
4. University Maharanis college (Multi-faculty College for Women)
5. University Maharajas College ( Science Faculty)
6. University Rajasthan College (Arts and Social Sciences)
University of Rajasthan: The Support Services
---
To strengthen teaching and research, support services are being provided by the University of Rajasthan. The University has one of the best university libraries in India. There are nearly 3.33 lakh books, hundreds of journals, microfilms, and magnificent archival documents in the library of University of Rajasthan. Photostating and internet access are also made available at the library. The library also provides inter-library loan facility to its members.
The University of Rajasthan has a modern Sports Complex. It has also a swimming pool, which has been a venue of many National Swimming Meets. The University has always accorded a high priority to games and sports. Facilities for all major indoor and outdoor games are available at the constituent colleges as well. Fully developed indoor stadium along with a Yoga centre are the unique attractions of the Sports Complex. Besides this, the Department of Physical Education has started a postgraduate diploma and a masters' programme in Physical Education.
The University of Rajasthan provides Allopathic, Ayurvedic, and Homeopathic facilities at its Health Center. Medicines are provided free of cost. Health checkups are arranged from time to time. Blood donation camps are also organized. Consultation is also available to the outsiders.
Address:
University of Rajasthan
JLN Marg, Jaipur-302 004
Ph. 0141-2711400, 2706813
Web: www.uniraj.ac.in
Suggested Readings for Education in Rajasthan
---
Tags:
---
University of Rajasthan
University of Rajasthan: Visitors Comments
---