Home >> Travel Directory >> Europe >> France >> When to visit France
When to visit France : Plan Your Holidays, Book Flights, Hotels, Shop Online
France Travel Destinations, Paris, Lyon, Cannes, Avignon, Nice, Cannes, Dijon, Bordeaux, Marseille, Nimes, Strasbourg, Toulouse, Saint Tropez, Skiing, Sledding, Ice Skating, Eiffle Tower, Cycling, Surfing, Tennis, Golf playing.
---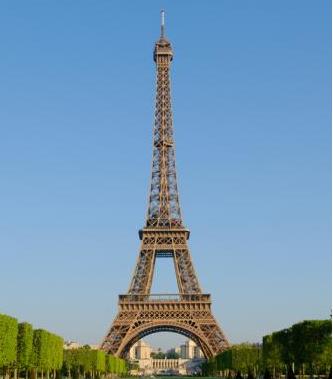 You can visit France round the year. But during International Holidays and Summer season France is full of tourists. If you are planning to visit France in summer, you can enjoy cool breeze of ocean on beaches and water sports. If you are planning to visit France in winter, then you can enjoy skiing and snow sports.
Temperature in summer generally range from 13 degree Celsius to 25 degree Celsius. You may find museums closed on Tuesdays and they are certainly closed on national holidays.
Tourist Seasons in France :
Summer Season : Summer season is peak season in France. It is between May to September.
Winter Season : Winter season is peak in some areas where skiing is available. It is between December to March.
Suggested Readings for France
---
France Activities : What To Do In France
What to Eat and Drink in France
Tags:
---
Travel Directory, Travel, Hotels, Cheap Flights, Holidays, Vacations, Trip Advisor, Things to do, India, Rajasthan, Travel Agency, Air Tickets, Heritage, Travel Planner, Monuments, Car Rentals, All Inclusive Packages
Choose Best Travel Plan

Our Trip Advisor and Travel Planner will analyze your requirements and will help build your travel itinerary and provide suggestions. It will SAVE your TIME and MONEY.
Comments
---